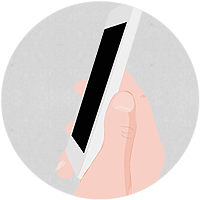 1. Ask your girlfriend's mother or her best friend if they know her finger size.
It's always a chance that they may have bought a ring as a gift before.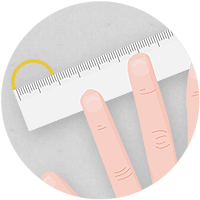 2. If she has a ring that fits well, borrow it for a moment and measure the inside diameter of it using a ruler or caliper.
Check out our illustrated step-by-step instructions on how to do it.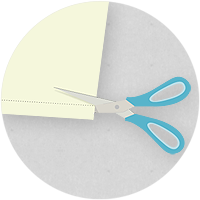 3. When she is asleep you can try to wrap a piece of paper or string around her finger and mark the size.
You can check more about how to determine the ring size using paper or string here.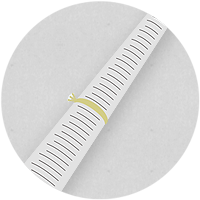 4. If you can borrow her ring without her noticing it is missing, take it to your local jeweller!
They will measure the size for free.
What to do if you are still unsure?
If you know the size roughly then we suggest buying a ring slightly bigger. Even if it is loose on the big day she will still be able to wear it on her finger (as long as you do not overshoot the size massively!). Next day you'll be able to decide if you want to resize the ring, but the day will be unspoiled. 
Free size exchange guarantee (longer for shy guys!)
Every ring you buy from us comes with a free size exchange guarantee within 30 days from delivery. But if you want to buy the ring and keep it for a bit longer while waiting for the perfect moment, then email us, and we will extend this time for you. 
Next step: Select your ring now!
Knowing a ring size is important, yet selecting the ring you want is even more critical. Have a browse through Engagement Rings Collection and find the one you think she will like. Those rings have proven to be successful with women, and they will work for you as well. Each of the rings comes in a gift box that can be used on the day. Click here and grab one now!
If you have any further questions regarding sizing please contact us here.