How to redeem your promotional Harry Fay voucher code.
1) Please add your item(s) to a shopping bag
2) Once you've selected an item(s) to purchase, proceed to the checkout page ('Shopping Bag' page).
3) In the shopping cart, you will find a field called "Vouchers", as you can see on image below. In this field, enter the discount code and click "OK" button near this field. Your discount will be applied.
4) Continue with the order as usual.
On your Windows/Mac browser: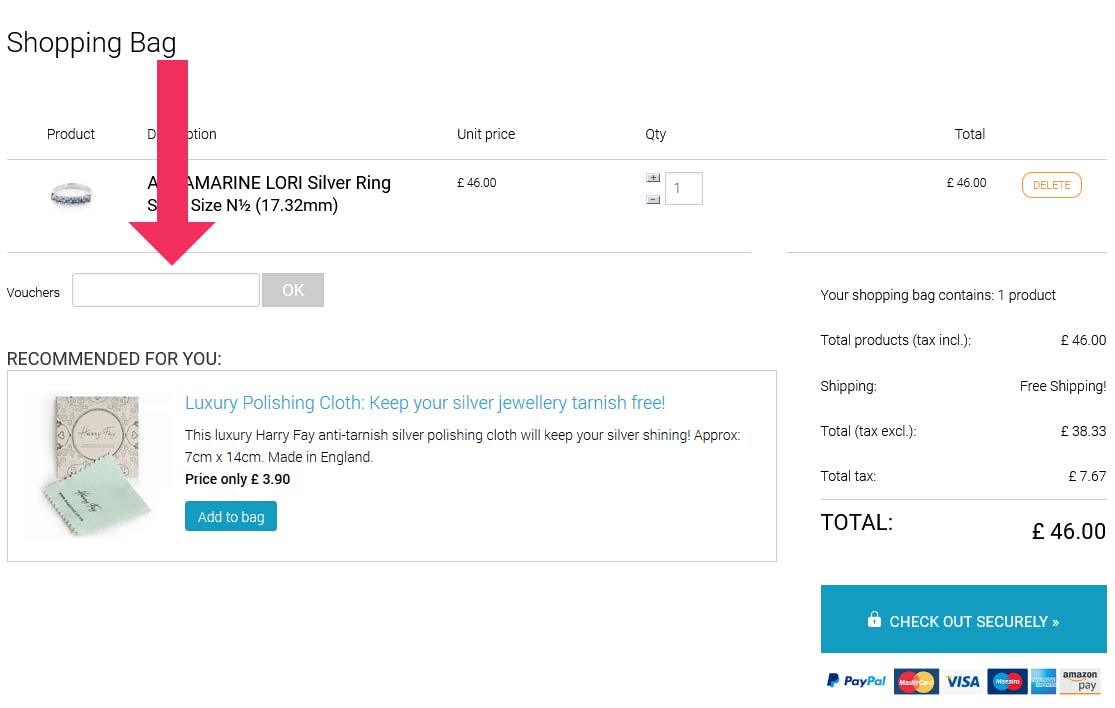 On your mobile: