I'm not Indian myself, but I love to explore other cultures and countries and to absorbe the best elements of them. The first time I've heard about Diwali was after I've moved to London in 2008. There was a huge party taking place in Trafalgar Square with food, dancers and music typical for India. That day I could felt the joy and happiness of Indian communities who gathered together to celebrate Diwali, known also as the festival of light.
What is Diwali?
Every year in Autumn a five day festival of lights is celebrated worldwide by Hindus, Jains and Sikhs. Diwali (also named Deepavali) is India's grandest and best-known festival, marking the victory of light over darkness, knowledge over ignorance, good over evil and hope over despair. This is one of the happiest holiday in India.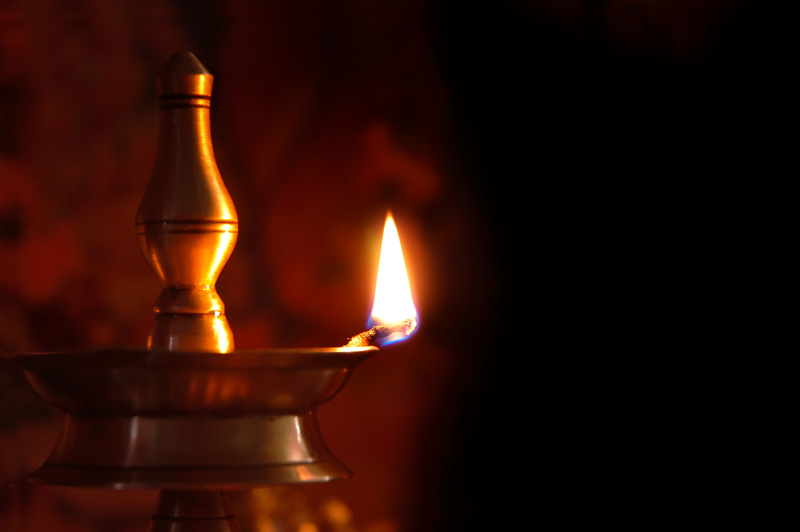 Picture: Arjun Kartha/arjunkarthaphotography.com
During the time before Diwali, people clean, renovate, organise and decorate their homes and business premises, as they believe that Lakshmi (the Goddess of Wealth) won't visit their house if it isn't clean enough for her. And if she won't show up at your home, that means you won't be wealthy in the upcoming year.
Day one - Dhanteras, also known as Dhanvantari Trayodasi, or Dhan Theras.
This day marks the beginning of celebration. Families gather together in solidarity, joy and love. The entrance of the houses or offices are dressed up with Rangoli - beautiful floor designs prepared from coloured flour, or with flower petals to welcome the Goddess Lakshmi. Plenty of diyas (lamps and candles) are lit in every home and outdoor to replace the negativity with light and love. This day is also a big event for shopping, especially for gold and silver articles, as it is believed that new object in the household is a sign of a good luck.
Day two - Naraka Chaturdasi
This can be a busy day in preparation for the main Diwali. Homemade sweets, like pounded semi-cooked rice and cakes are being made. But most importantly, a scented oil bath rituals are held in memory of Bhagavan Sri Krishna, who, according to legend, destroyed the demon Narakasura and freed the 16,000 princesses which the demon held captive.
Day three - Diwali
This is the most important day, the Hindu New Year, completely devoted to Mother Lakshmi. Everyone is wearing their best, and if possible new clothes. In the evening people open their windows and door and light lamps to welcome and guide the goddess in her way in. Families are visiting each others, exchanging presents and sweets. After the puja is performed, people gathered in the streets to lightning up the fireworks, to celebrate Diwali and also to chase away evil spirits.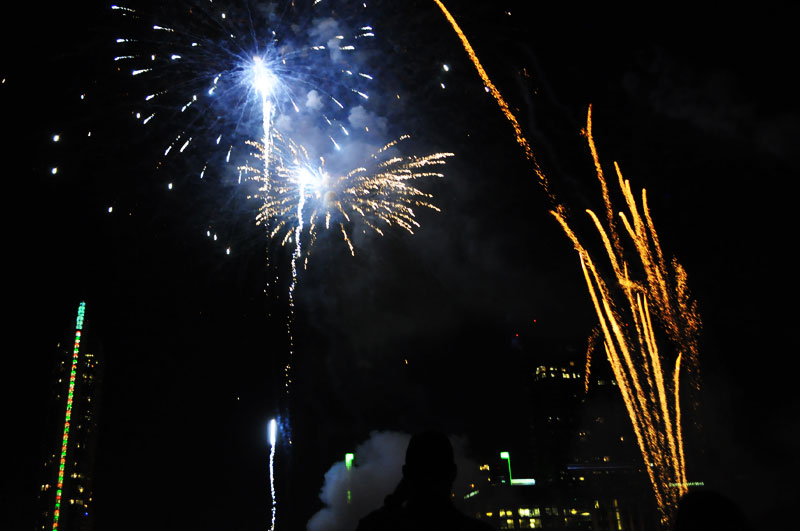 Day four - Padwa, or Balipratipada
Padwa symbolises the love and devotion between the wife and husband. A wife applies a red tilak on the forehead of her husband and says prays for his prosperity and long life. As a symbol of appreciation for all the loving care that wife could give to him, the husband offers her presents. The rituals are different from state to state. Generally on this day families dress up in new clothes and jewellery, and visit each others to share some sweets and presents. Special meals are given to newly married couples to celebrate their love.
Day five - Bhaiya Dooj, or Bhai Duj
The last day of Diwali celebrations is devoted to the loving relationship between the sister and brother. The beautiful bond and love between them is celebrated by sister putting a red tilak on her brother's forehead and praying for his well being and good luck. Brother offers her sweets, rice and presents as a sign of his brotherly love and care.
Happy Diwali!
Diwali is a happy and friendly celebration. People organize fairs all over India and world, sharing the light as a symbol of goodness and hope. It is a perfect time for us all to show love to your close family members and friends. And to share what you have with those that are less fortunate.